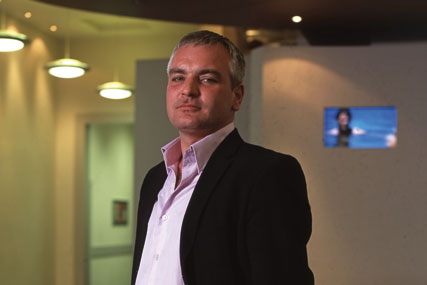 The Publicis network is also closing its Zed Media and Equinox agencies to focus on a structure containing five brands: Zenith Media, Optimedia, the branded content arm Newcast, the poster specialist Meridian and the management consultancy, Ninah.
Stephen Farquhar, the head of strategy at ZenithOptimedia, has been appointed as the managing director of Zenith Media and Mark Howley, the managing partner, becomes the managing director of Optimedia.
Gerry Boyle will continue in his role as group chief executive with a group management team around him. This includes Barry Lee, the former digital director, who becomes the group head of digital, and the managing director Tim Neligan, who becomes the group chief operating officer.
Media trading and buying will operate as a centralised team led by the head of investment, Chris Hayward.
Paul Constantine, the Zed managing director, becomes the Newcast managing director and Kevin Morton, the managing director of Equinox, will work with entertainment-based clients.
The decision to create separate Zenith and Optimedia agencies reverses the move in 2001 to create a merged ZenithOptimedia and will bring the UK into line with the remaining top ten markets in the world where Zenith and Optimedia operate as separate brands.
Boyle said: "This is not a divorce. It's about managing our brands and people for growth and development in the future and servicing our clients in the best way possible."