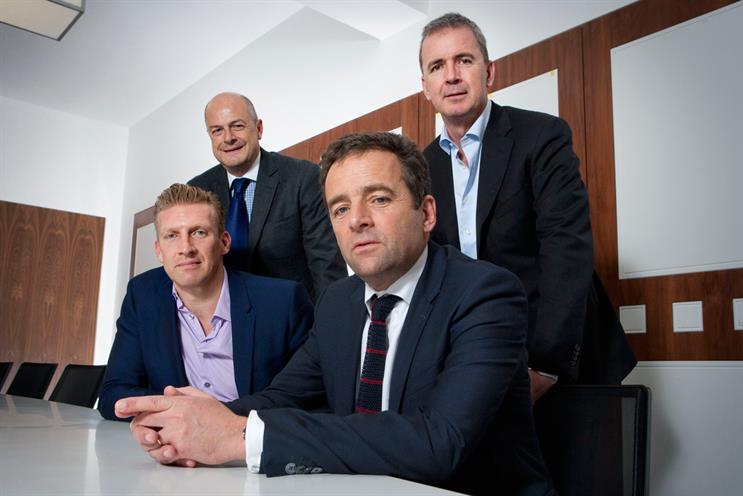 Phil Georgiadis, the Walker Media chairman, greets ZenithOptimedia's global chief executive, Steve King, with a hug. It is 28 November, the day after ZenithOptimedia's parent company, Publicis Groupe, bought 75.1 per cent of the UK media agency for £36 million.
King has come into the Walker Media office for the first time coincidentally on the agency's 16th birthday. There are jokes about a coming of age as Georgiadis cuts a cake and shares it around.
King has agreed a deal that values Walker Media at more than nine times its operating profit in the hope of international expansion. The agency is to become the cornerstone of a new global media network launching next year. The code name "Blue" had been used internally, but the actual one has not yet been finalised.
The UK arm will be powered by Walker Media. Georgiadis and the chief executive, Simon Davis, will help shape the new network but, for the most part, continue to concentrate on the UK.
Globally, Sébastien Danet will run the operation while retaining his role as the president of ZenithOptimedia France and the chair of VivaKi France. Danet has travelled to London to meet Campaign instead of speaking to the French parliament.
In his softly accented English, Danet says he has been used to working between Paris and London for international clients for the past ten years. This will increase in 2014, when he expects to be in London three days a week.
Working with Georgiadis and Davis, Danet will hunt for international accounts that he says "could come from Walker and could come from Paris". The new network will initially be rolled out in Europe and North America, where ZenithOptimedia is strongest, but Danet hopes to expand to Asia in the future. To free up some of his time, he has made some internal promotions back in Paris.
The Publicis/Walker Media deal is the culmination of eight months of negotiation. King and Georgiadis laugh about the clandestine venues in which they met: basements of kebab shops and the Elysée Greek restaurant across from ZenithOptimedia's office.
The two agencies will not be consolidated in the UK, although they might trade together elsewhere in the world. Both men insist that speculation about a link between the deal and the recent departure of ZenithOptimedia's UK chief executive, Tim Hipperson, is "frustratingly inaccurate".
King and Georgiadis have known each other for more than 25 years, with the former offering the other a job in the 80s. Georgiadis also worked with Danet at WCRS.
But one of their main links, of course, is Christine Walker. She left ZenithOptimedia to launch Walker Media in 1997, giving this deal an element of "synchronicity".
Yet Georgiadis believes the two sides have more in common than just Walker, arguing that they are culturally very similar. "The word we would use at Walker Media is authenticity," he says. "There's an honesty about our way of business."
It is an audacious marriage, and the whole industry will be watching with interest.