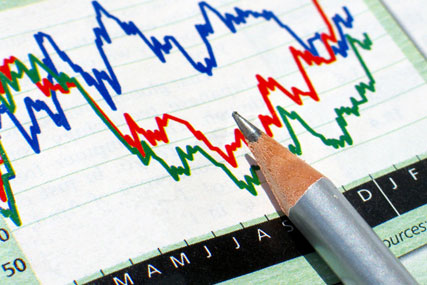 The forecast by ZenithOptimedia came with a warning that the Eurozone debt crisis could trigger a lurch downward in adspend of as much as 4% in Western Europe, if two Eurozone countries default.
However, in this pessimistic scenario global ad expenditure would still grow by 3.2%.
The reason for the overall optimism is the quadrennial effect (the Olympics, the European Football Championships and the US presidential elections happening every four years) and Japan's recovery from the March earthquake.
In addition, ZenithOptimedia is expecting advertisers to deploy their large cash reserves in competition for market share and as a way of stimulating extra consumption.
The Publicis Groupe media agency was upbeat on areas outside Europe, claiming North America looks "decidedly healthier" and was set for 3.6% growth in 2012 while Japan will manage 3.1%.
Jonathan Barnard, the head of forecasting at ZenithOptimedia, told Media Week: "I do find our forecasts are surprisingly optimistic given the terrible economic news we've had over the last few months.

"But we did discuss this quite a lot internally and with all the markets and this is what we think – we're not trying to talk the market up here. This is what we think the markets are, we do think we are in a lot stronger position than we were three years ago."
The agency also emphasised the contribution of developing markets to longer term global growth.
Between 2011 and 2014 the top 10 emerging markets will attract an additional $35bn in adspend, helping to take global expenditure to $535bn from $458bn this year.
Almost half of that $35bn will come from China, with the other nine being (in order): Russia, Indonesia, Brazil, South Africa, Argentina, India, Turkey, Mexico, South Korea.
When it comes to the fortunes of specific media the internet will remain in the sun with a 55% increase from $72.8bn globally this year to $113.3bn in 2014.
As soon as the end of this year, Facebook will overtake Microsoft's market share of global internet adspend, the agency predicts. Microsoft had a 4% share in 2010, to Yahoo's 8.3% and Google's 44.1%.
"I think Facebook at the moment is about 25% of US display impacts, because it's one of the most visited sites but also because people spend so much more time on Facebook than they do anywhere else," Barnard told Media Week.
Television is also set for strong growth of 17% from $184.3bn this year to $215.7bn in 2014.
Mobile is not yet big enough to merit a global estimate, but in the US the agency believes it will attract $800m of spend this year (3% of internet spend) and $2.8bn of spend in 2014 (7% of internet spend).
Top ten ad markets
Rank
2011
Adspend
2014
Adspend
($ million)
($ million)
1
US
154,935
1
173,165
2
Japan
45,358
2
48,825
3
China
29,943
3
46,381
4
Germany
24,419
4
26,005
5
UK
18,355
5
20,345
6
Brazil
15,470
6
18,442
7
France
12,823
7
13,827
8
Australia
11,417
8
13,035
9
Canada
10,529
9
12,592
10
Italy
10,040
10

12,458
US$m, current prices. Conversion at 2010 average rates
Follow Daniel Farey-Jones on Twitter @danfareyjones