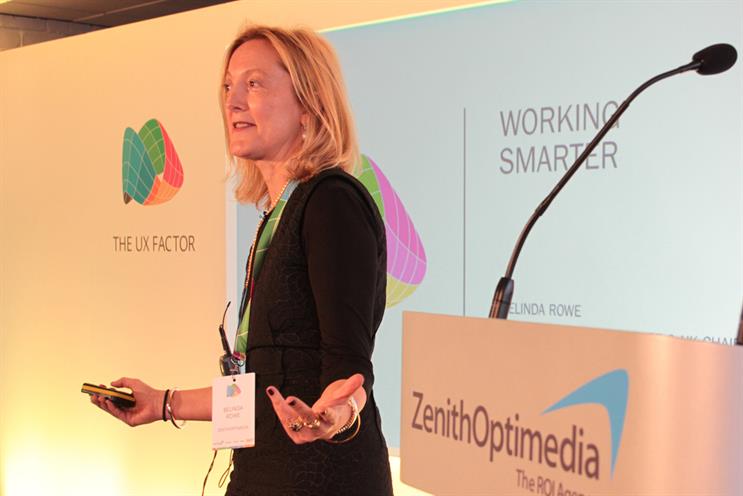 ZenithOptimedia has had a two-year switchback ride. Rock bottom was losing the British Airways and L'Oréal accounts. Since then, there has been much rebuilding including a significant internal reshuffle.
This year should have been their year, crowned by the £200 million Telefónica/O2 account. It seems doubly unkind for the agency just getting back into its stride that the business was snatched from underneath it in cruel and unusual circumstances just a couple of months later when Telefónica reversed its decision and handed the business to Havas Media instead.
Fortunately, the company has managed to plough on, landing accounts such as Bacardi and Kayak along the way.
ZenithOptimedia's plan is to expand on last year's "The future is owned" pronouncement. Now, the idea is to focus on user experience (UX). Confusingly, this does not mean improving website experiences but, rather, everything – each way a customer can interact with a brand.
The company is not suggesting it can lubricate all these touchpoints itself, but it can certainly orchestrate them, and that's its latest big idea – building on the owned concept it still says is central to making brands work digitally.
The launch of the UX positioning took place at the top of Millbank Tower, with 360-degree views of London – a neat metaphor. According to ZenithOptimedia's global managing partner, Belinda Rowe, the old idea of 360-degree views of marketing needs to be replaced by "365" – meaning always-on.
A number of presenters from the agency referred rather disparagingly to the TV advertising model. The agency is not waging war on TV per se, but does believe it should no longer be the main focus for campaigns.
Bringing the new ideas are a trio of newcomers. Jon King, the managing director of Performics, ZenithOptimedia's number-crunching division, arrived from WPP's Possible in September. Christine Beardsell, the managing director of its content division, Newcast UK, has been in the post for around nine months. A large part of the new work ZenithOptimedia wants to concentrate on relies on these businesses aligning to produce content for brands in areas the data says are weak.
The third newcomer, Nathan Flowers, is the company's new global communications planner, arriving from SapientNitro. Flowers' job is to orchestrate the company internally so the business can make the UX as simple as possible, with Newcast and Performics leading the way.
Flowers says: "We are getting away from '360 planning' with the brand in the middle. '365 marketing' is the key tenet. It sounds exhausting but isn't. It's about creating the value in brands that people want to engage with."
ZenithOptimedia has long favoured the ROI model over KPIs. "If clients are working on a KPI model, then that is the same as campaign advertising," King says. So as far as ZenithOptimedia is concerned, old-style campaigns are running out of steam.
Despite another tough year for ZenithOptimedia, UX is a good talking point that brings a simple idea out of the growing complexity of the ad-tech world. And clients might yet be persuaded too.