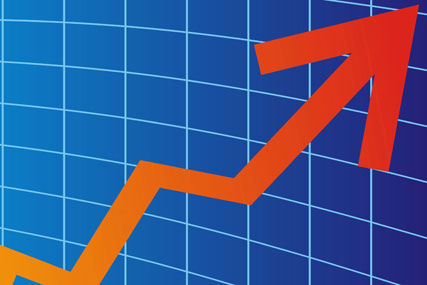 ZenithOptimedia, which on Friday (15 October) upgraded its 2010 global ad spend growth forecast from 3.5% to 4.8% thanks to a strong summer, said the upward trend will continue into 2011 and 2012.
In figures released this morning, the media buying group said UK adspend will grow year on year by 2.5% in 2011 (to £11.6bn) and by 4% in 2012 (to £12bn).
But 2010 is not good news for all media. Newspaper and magazine adspend is forecast to fall 2.4% and 5.9% respectively. Both are predicted to improve marginally in 2011 and 2012. Newspaper adspend is expected to fall to 1.4% in 2011 and 1.3% in 2012, while magazines can expect a return to growth, albeit a modest 0.6% in 2011 and 0.5% in 2012.
Other media will fare better, ZenithOptimedia predicts. TV adspend is burgeoning, with growth of 11.4% expected this year, a level that will drop to 3% in 2011 and 2012. The medium's success was mainly thanks to the first half of 2010, when adspend grew 15% year on year due to the success of the World Cup. Advertisers from the retail and food were the main categories driving that growth.
The outdoor sector was also notably buoyant – 2010 growth is expected to reach 10.2%, falling to 2% in 2011 and rising again to 5% in 2012. Elsewhere, radio advertising's strong first quarter performance will be tempered by public sector cuts affecting the COI's ad budget, resulting in a 0.8% growth rate for 2010.
Internet adspend is expected to grow 6.9% in 2010, 5.9% in 2011 and 10.1% in 2012. It should however be noted that the IAB has changed the way in which internet adspend is calculated since 2009, when it only included expenditure by all media owners willing to disclose data.
The figures (including 2009's) now include estimates for Youtube and Facebook, two companies unwilling to reveal adspend data.
ZenithOptimedia's growth predictions were not restricted to the UK. The firm is upbeat about the prospects faced by the world's advertising market in 2011 – upgrading growth from 4.5% to 4.6%. It reckons that 2012 will be the "strongest year of the upturn so far" with 5.4% growth and growth rates of 6%.
The internet and television, both of which performed well during the economic downturn, will continue to win global share, and TV's share will rise from 39.2% in 2009 to 41.6% in 2012, while the internet's share will rise from 12.8% to 16.5% over the same period.