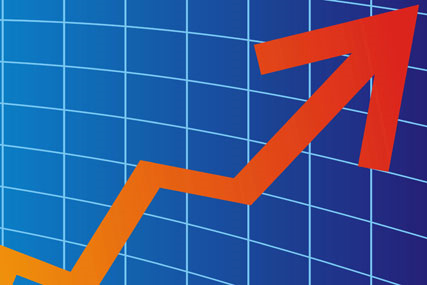 The Publicis Groupe media network has today revised its 2011 adspend outlook from the 0.9% growth tipped in October, to a total lift of 1.5%.
UK internet spend is now expected to rise 11.6% year on year, far stronger than the 8.7% forecast two months ago. The growth takes into account estimated spend for YouTube and Facebook, and is being propelled by increasing VoD (Video on demand) activity.
Jonathan Barnard, head of forecasting at ZenithOptimedia, said: "Spend in internet advertising has been stronger than expected in Q4. This in turn has resulted in 2012 spend being downgraded from 4.0% to 3.7%, due to harder comparatives."
Radio, while representing less than 4% of total national spend, is the other big winner in the latest revision, up from 0.9% predicted two months ago, to 2.3% growth for 2011 today.
The revision provides early recognition that the sector has successfully generated additional revenue since losing its biggest advertiser, COI, last year.
ZenithOptimedia has also notably started to include radio's branded content into the mix for the first time, which now accounts for around 20% of total radio spend.
TV adspend expected to be flat in 2011
Elsewhere, TV ad spend is expected to be flat in 2011, following an expected 3% year-on-year drop off in the last quarter.
For the most part, Q4 ZenithOptimedia believes TV will be dragged down by a weak December – predicted to decrease by as much as 10%.

This is on the back of the strong performances of the past two years. For instance, according to Nielsen, retail accounted for 12% of all advertising expenditure in December 2010 and was up 14% year on year.

For 2010 as a whole, retail represented 7% of all adspend and was up 9% compared to 2009. However, so far this year, retail has declined by 9% and accounts for 6.5% of spend. Estimates for December 2011 are even more pessimistic.
Looking ahead to 2012, two events are expected to dominate the UK media – the Euro Football Championship in June and July, and the London Olympics between July and August.
The broadcasting rights for Euro 2012 will be shared by the BBC and ITV and this is considered key to shaping the success of 2012 for commercial television, in particular ITV.
It will also be an ideal vehicle for Olympic partners to leverage their association with the Olympics prior to the games, as they will not be able to advertise on the BBC.
Pointing to the BBC's stated aim of delivering more than 5,000 hours of Olympics coverage across its channels and interactive platforms, Barnard said: "Undoubtedly, the BBC's Olympic coverage will take away audience from commercial TV, which in turn will lead to a reduction in television ad revenue.
"However, we feel these two outcomes will be mostly in equal measure, helping to offset any inflation over the period of the games.
"The other key effect of both the Euro Championships and the Olympics will be an increase in spend earlier in the year as some advertisers actively avoid these events."
Print sector to suffer big falls
Zenith's latest report continues to paint another tough year for the print sector, which is now forecast to fall 6% in2011.
The big supermarkets have failed to spend as much in the press as they have in previous years, down 4% year on year, while cuts in COI spend have effectively taken £15m from the market.
The print sector has also suffered from comparisons to 2010, when the Fifa World Cup contributed to advertising revenue.
Trading conditions for both newspapers and consumer magazine continue to be viewed as "precarious" for the remainder of the year. Figures from The Nielsen Company suggest that October was the best-performing month in almost half a year (-6.5%), the year-to-date picture is worse – trading between January and 16 November was down 8.9%.
It would appear these declines are likely to spill into 2012, but ZenithOptimedia expects conditions for the print sector to improve with lifts provided by the Olympics, UEFA Championships and Diamond Jubilee.
Follow Arif Durrani on Twitter: @DurraniMix
Year-on-year % change at current prices
Total
Newspapers
Magazines
TV
Radio
Cinema
Outdoor
Internet
01 v 00
-4.3
-2.3
-1.9
-9.5
-8.6
51.4
-2.9
8.2
02 v 01
0.2
-1.9
-5.4
4.5
1.2
10.1
3.6
18.7
03 v 02
2.9
1.2
-2.2
0.9
6.7
-3.6
12.1
107.3
04 v 03
9.3
5.0
3.8
6.9
3.6
7.6
7.9
137.7
05 v 04
3.8
-3.9
-1.0
1.9
12.6
-1.6
5.7
65.8
06 v 05
1.2
-4.3
-3.3
-5.0
-5.2
-2.2
3.9
47.5
07 v 06
6.4
-0.3
-3.8
3.0
2.9
9.9
4.7
39.5
08 v 07
-3.1
-11.8
-9.9
-5.0
-6.4
0.7
-3.7
19.1
09 v 08
-12.1
-21.4
-28.0
-11.0
-9.7
4.8
-16.7
5.5
10 v 09
7.9
-0.5
-5.9
14.0
3.5
2.0
12.5
14.3
11 v 10
1.5
-6.1
-6.1
0.0
2.3
-3.2
-0.9
11.6
12 v 11
3.7
0.2
0.0
1.0
1.0
3.3
5.3
9.3
13 v 12
3.6
0.1
0.5
2.0
1.0
5.2
1.0
8.3
14 v 13
3.2
0.0
0.0
2.0
1.1
1.2
1.0
7.1