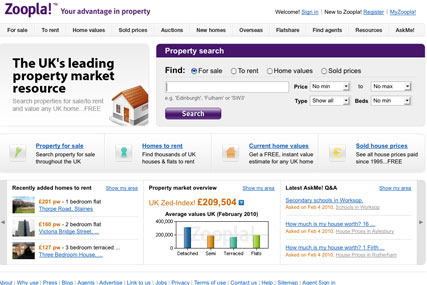 The agency won the account without a pitch, and will be responsible for creating a new strategy for the brand, including a high-profile offline and online advertising campaign in March.

The campaign will aim to enhance user engagement with the site and help deliver greater results for the website's estate agent members.

Zoopla.co.uk was launched in 2007 by the founders of Lovefilm, and provides a searchable directory of all UK residential properties, allowing people to find a value for their home, as well as search what is available for sale and to rent.

Last year, the company made a series of acquisitions, including Thinkproperty.com and Propertyfinder.com.

Jason Goodman, chief executive of Albion, said: "Zoopla.co.uk is one of the UK's most dynamic internet businesses, led by an extremely strong team of proven entrepreneurs. This will be one of 2010's business success stories."