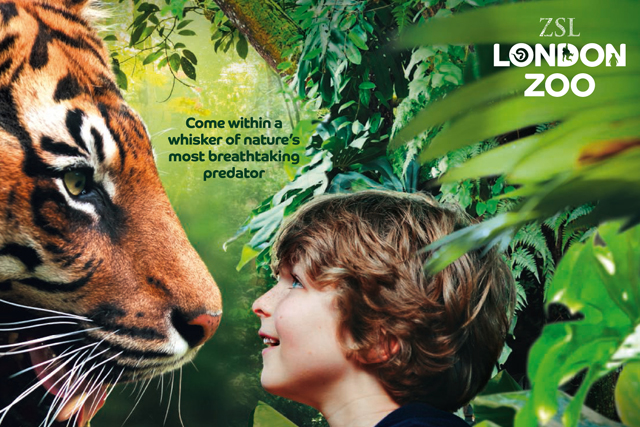 Ads created by Cravens will promote the launch of the 185-year-old zoo's Tiger Territory in the Spring. Media activity is being handled by Arena Media and will run across TV, outdoor, press, radio, digital and social media during the Easter, May and Summer holidays.
The TV ads will go live today on ITV, Channel 4, Channel 5 and kids TV channels. It will be supported by a cross-media advertorial promotion on Nickelodeon that will give viewers the chance to win VIP trips to the zoo.
The campaign is aimed at key family and tourist audiences and will include a presence on the London Underground, as well as an integrated partnership with Time Out, to tie in with its Easter Kid's Special Issue.
The initiative also includes a radio drive time show promotion on Heart FM which will send a presenter to the zoo for a day, who will report back on their experiences.
Owen Craft, head of marketing at ZSL London Zoo, said: "We're incredibly excited about this campaign. By introducing the public to our new Tiger Territory, raising the profile of ZSL London Zoo, and advertising on platforms we haven't used for two decades, we look forward to introducing a whole new generation to the magical experience of ZSL London Zoo, and welcoming back those who already know it well."
Follow @DurraniMix