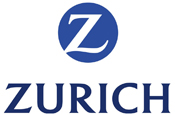 The business has been held by ZenithOptimedia since 2004, when it landed the account in a consolidation of ?Zurich's global marketing activities into Publicis agencies. Zed Media, a ZenithOptimedia Group agency, handles the £8 million UK account.

Zurich, which is set to report its annual results later this week amid worsening conditions for financial services companies, has approached rival media networks ahead of a pitch for the business.

Key markets for Zurich, which has gradually rebranded services such as Eagle Star with the Zurich name, include the UK, Germany, the US, Switzerland, Spain and Italy.

Creative duties for Zurich, which are handled by Publicis, are not under review.

Publicis created Zurich's "because change happenz" advertising in 2006 and 2007 and a more recent global campaign to communicate the brand's HelpPoint advice service.