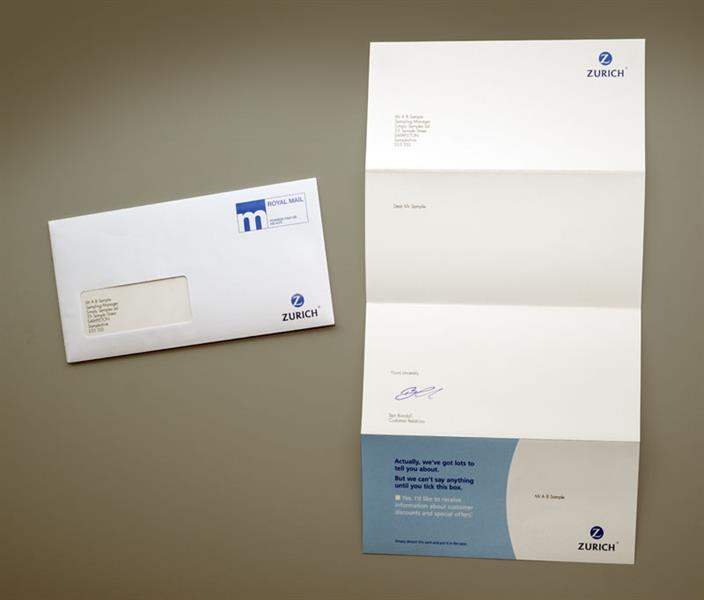 Concerned that a quarter of its database had opted out of marketing communications, Zurich has launched a direct marketing campaign, created by Publicis Dialog, that tries to rectify the issue.

The mailer comprises a letter addressing the customer but where there would usually be body copy, there is a blank space, before the "yours sincerely" sign off.

At the very bottom of the letter is a blue text box explaining: Actually, we've got lots to tell you about. But we can't say anything until you tick this box.