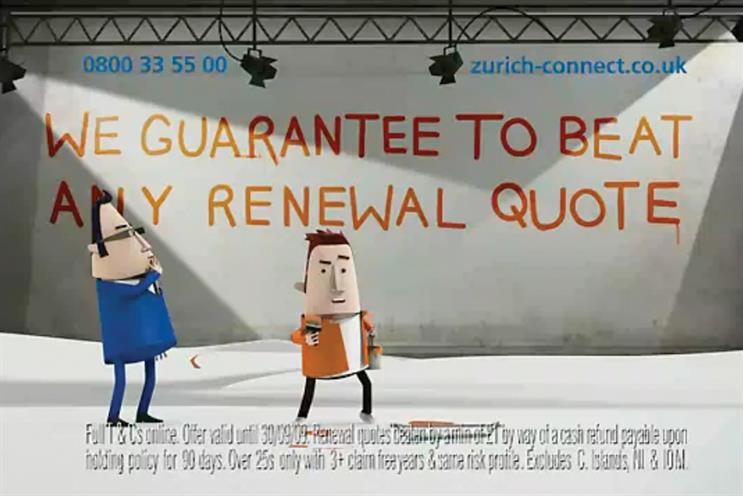 A pitch meeting last week kicked off the procurement-led process.
Three holding companies are believed to be competing. They include WPP, whose agency Mindshare is the incumbent for the media business, and Publicis Groupe, which holds the creative account through Publicis Worldwide. It is thought that Zurich does not have a dedicated digital shop.
The insurance giant called an advertising review last year, but no decision has since been taken.
The global business was estimated at £100 million in previous years, but just £2.5 million was spent in the UK in the 12 months to September 2012, according to Nielsen.
A spokesman for Zurich told Campaign it could not comment on its relationship with suppliers.