---
Wonderful Workplaces in Marketing
AGENCY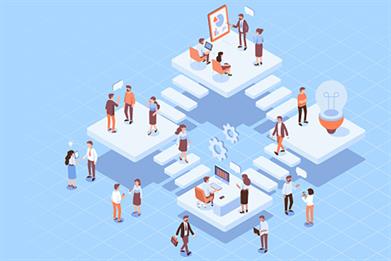 Employees in marketing, advertising, media and events more likely than average to say their employer did not effectively communicate its...
What is it like to work at...?
BRANDS
Do you have what it takes to deliver a memorable customer experience at YourParkingSpace? We spoke to Tiffany Chesson, people...
RECRUITMENT EXPERTS' INSIGHTS
AGENCY
Find out about the typical role, responsibilities and key skills of a web designer. Could this be the career choice...
AGENCY
Future proof your planning team with this expert advice from Zoe Edwards, senior consultant, strategy & planning, at The Industry...
Powered by

Wonderful Workplaces in Marketing is your hub of insider insight into what it's like to work for various employers in the creative, marketing, advertising and media industry.
Find out about the company culture, career development opportunities and job vacancies with some of the sector's exciting places to work. Get a range of career advice and learn from recruitment experts in your sector.
Follow #WonderfulWorkplaces on Twitter
Recruitment Consultancy Jobs
To discuss working with Campaign Jobs to support your recruitment campaign, please call Jayne Larch on 020 8267 8320 or email jayne.larch@haymarket.com